Medical institutions often have temporary nursing staffing gaps, which travel nurses help to fill. Before beginning a new job in a different town, they may put in several hours, days, weeks, or even months working in the previous one. Most of these experts are required to remain in the country for their duration of service. On the other hand, certain employment services also provide chances in other countries.
A career as a travel nurse can be economically as well as professionally gratifying, in addition to providing nurses with the opportunity to see different parts of the country. Travel nurses are employed to cover temporary positions across the country. The length of their contracts may range anywhere from a few days to several months.
Follow the link for more https://www.wsj.com/articles/covid-19-relief-funds-drive-up-nurse-pay-hospitals-say-11644316203.
The need for travel nurses has increased significantly, particularly in the wake of the COVID-19 pandemic. Furthermore, the salaries that these experts can make can be far higher than those of permanent full-time work.
What are duties of travel nurses and what steps are necessary to start a career in this field?
Where Can You Find a Traveling Nurse at Work?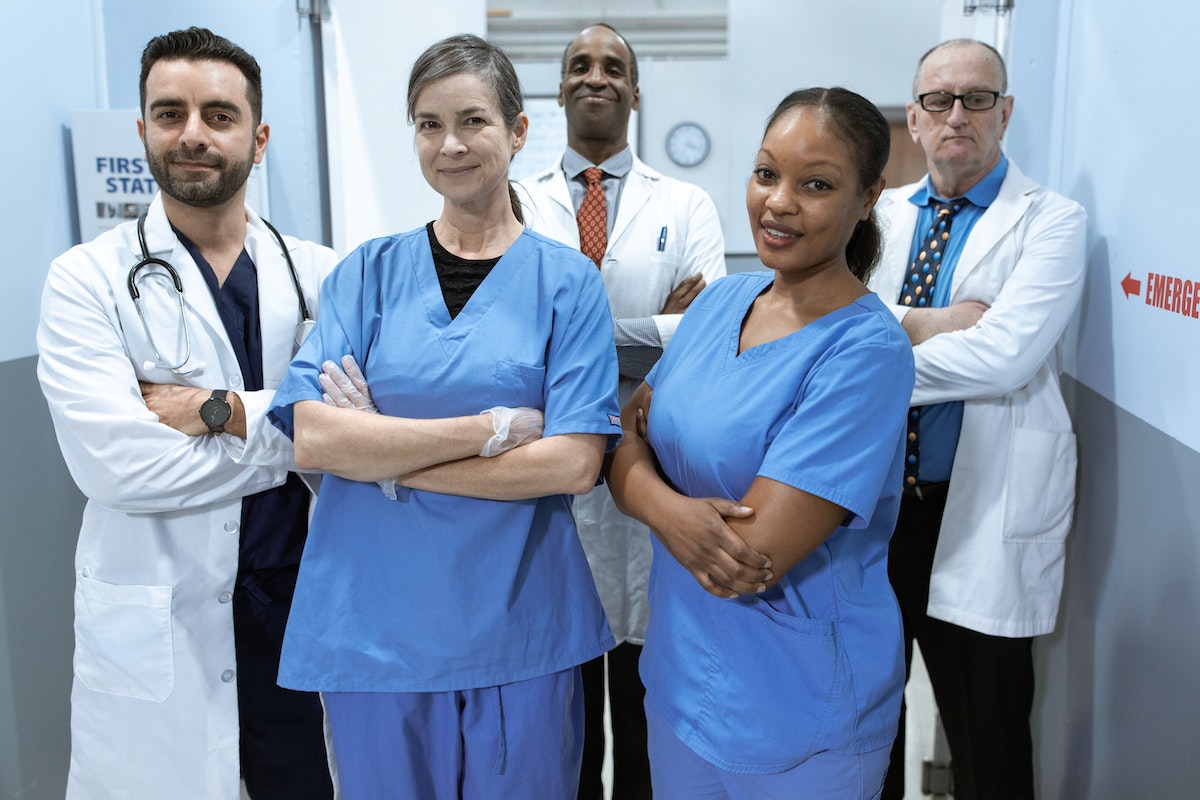 Travel nurses are registered nurses who work in a variety of healthcare settings. However, staffing companies frequently place nurses in underserved locations, such as rural communities, even though most of their assignments are in clinics.
Additionally, they may work in the community health centers, the intensive care units, or clinics — in a nutshell, any setting where there is a scarcity of registered nurses. Check out this page to find out more information on the topic.
In addition to providing medical attention to patients suffering from acute and chronic diseases, travel nurses also provide medication, facilitate contact between patients and neighboring medical institutions or hospitals, as well as educate patients on how to maintain a healthy lifestyle.
Travel nurses are responsible for doing physical exams, monitoring patients' vital signs, documenting patients' medical histories, and working as part of healthcare teams.
ICU travel nurses are responsible for providing patients who require specialized care with life-sustaining support, including the use of ventilators and other medical equipment. In addition to this, they evaluate the patients' development and respond to any medical emergency using procedures such as advanced cardiac life support.
What Does a Travel Nurse Do?
A lot of people wonder what a travel nurse does on the job. Travel nurses are employed to temporarily work in multiple areas to fill crucial nursing shortages in the healthcare sector. These shortages have caused travel nurses to be in high demand.
Travel nurses typically obtain work through temporary placement agencies rather than holding permanent jobs in healthcare facilities. A travel nursing assignment ranges from a couple of weeks to several months.
Travel nurses are held to the same standards of professionalism as other nurse practitioners in terms of the daily tasks that are expected of them in the workplace (RNs). Nurses are responsible for doing certain necessary duties such as Providing patients with information regarding their health, wellbeing and ailments
Taking measurements of the patients' vital indicators, such as their blood pressure and temperature, providing patients with medication, monitoring their health, and working closely with other members of the healthcare team are all part of the job.
How Much Money Can You Make Working as a Travel Nurse?
Travel nurse salaries are often greater than those of full-time permanent positions because they work in areas where demand is highest. Many travel nursing positions give accommodation and board or provide an allowance in addition to compensation, whereas others pay a set amount.
Therefore, wage ranges that do not include this context have the potential to deceive.
According to data, a marketplace for healthcare employment opportunities, the typical weekly income for travel nurses is found to be $2,666.
Pay scales for travel nurses are determined by experience level, nursing specialty, demand in the area and cost of living, among others. Most of the time, jobs with shorter deadlines offer pay rates that are proportionally greater than jobs with lengthier deadlines. The dearth of nurses is expected to keep compensation for travel nurses at a high level for the foreseeable future.
During COVID-19, a few travel nursing agencies have been charged with engaging in price gouging. Many of the concerns are directed toward the agency portion of payments rather than nursing salaries; even though it is unclear what kind of legislation, if there are any, may be passed to solve payment concerns. However, it would be in your best interest to keep an eye on how the earnings of travel nurses may be affected by this issue.