Before all the glitz and glamour that surrounds boxing today ever existed, before fighters were celebrity athletes that are among the highest paid in the world, a young, humble Sugar Ray Robinson would put on his gloves and mouth guard and just enter the ring to knock his opponents out.
When a legend like Muhammad Ali hails another boxer as 'the king,' it's difficult to imagine just how amazing that fighter is. Sugar Ray Robinson's name is often mentioned when people talk about the greatest boxers of all time. But who exactly is he and what kind of epic career did he have?
Summary
Robinson was born Walker Smith Jr. in 1921. He went pro in 1940.
Robinson won 175 of his 202 fights. One hundred and eight of those wins were knockouts. He was the welterweight champion from 1946 to 1951. Then he became the middleweight champion from 1951 to 1960.
The term 'pound for pound' was first used to describe Robinson's prowess. It meant Robinson was considered the best boxer of the time, regardless of the weight class.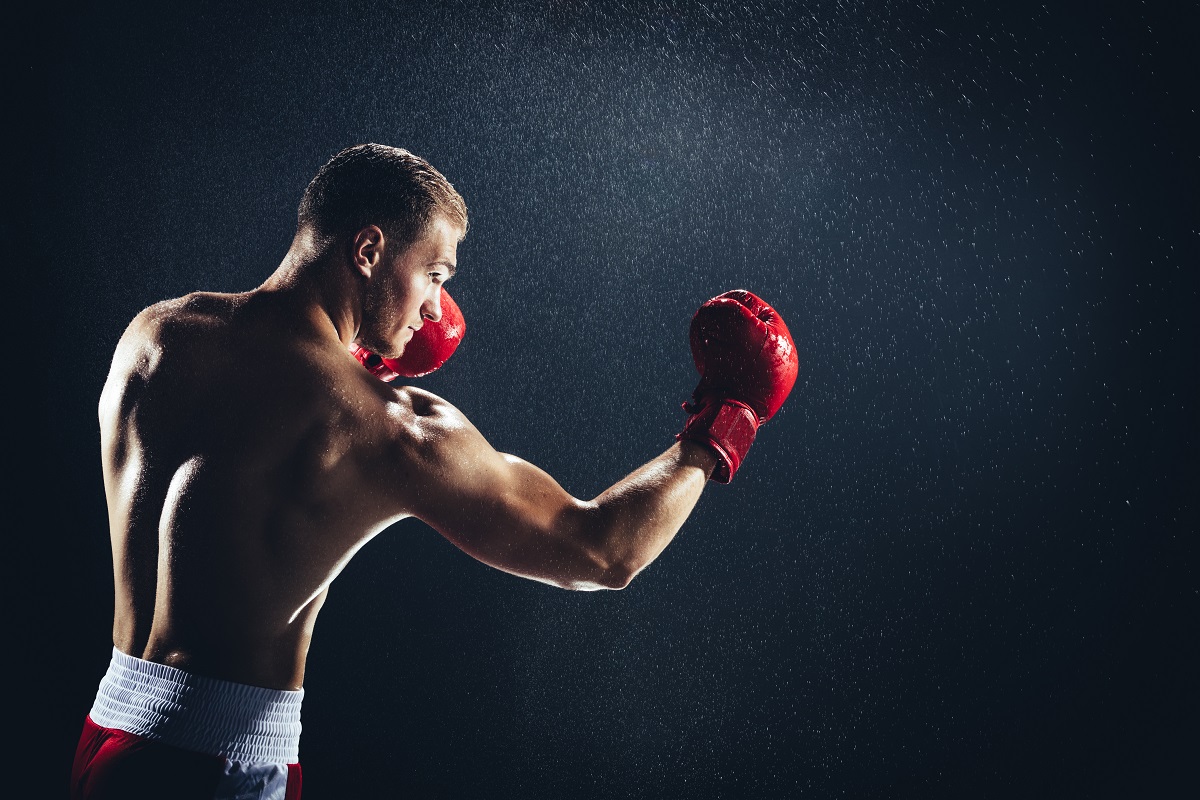 Early Life
Robinson was born in Ailey Georgia. He was the youngest of three children. The family later moved to Detroit after Robinson's father accepted work as a cement mixer. His parents separated shortly after and Robinson came with his mother and sisters to Harlem in New York City. He initially wanted to become a doctor.
Robinson started his interest in boxing when his mother urged him to get involved in a Salem Methodist Episcopal Church boxing club. He borrowed the Amateur Athletic Union card of Ray Robinson for his first fight in 1936. George Gainford, the man who started the boxing club, gave Robinson the nickname Sugar. Both names stuck.
Robinson won his first featherweight title in 1939. He won it again the next year before turning pro.
Pro Career
Robinson's debut fight against Joe Evchevarria in 1940 was a second round knockout. He then went on to win the next 39 fights. Fans called Robinson the 'uncrowned champion,' after the mob stopped him from competing for the world welterweight title before the war was over. In 1946, Robinson finally got his chance at the title. He won with a 15-round unanimous decision over Tommy Bell. He held the title until 1951.  He later won the middleweight title against Jake Lamotta and became the first boxer to win a divisional world championship five times.
Boxing writers and fans started calling Robinson 'pound for pound, the best' for his achievements across weight classes. Robinson inspired Ali's famous matador style. Ali liked to call Robinson 'the king, the master, my idol.'
In 1984, The Ring magazine ranked Robinson no. 1 in their 'The 100 Greatest Boxers of All Time.' Robinson retired from boxing in 1965. He was inducted into the International Boxing Hall of Fame two years later.
Sugar Ray Robinson died in 1989. He had been battling Alzheimer's disease and diabetes.
In 2016, sports journalist Wil Haygood was interviewed by Off the Ball about Robinson. Haygood said Robinson was quick, sly, and could take a beating. Haygood added that Robinson didn't just battle great fighters, he also faced and overcame racism of his time. Haygood said he considers Robinson the best fighter of all time.