We want to have a good hair day every day. No wonder a lot of people spend a lot of hair care products and treatments. There are also luxury hair care products available in online stores. Regardless of where you purchase beauty products, these products should provide the results that you want to achieve.
However, not all hair care products are made equal. Some are made for dry hair, slow-growing hair, colored hair, and so on. That is why you should check the label first before choosing a hair product, depending on your hair type. Unfortunately, even hair products specially made for your hair type may also cause unpleasant side effects.
The truth about hair loss
It is said that hair loss affects about a third of the total global population. Not only men are prone to hair loss but also women. On the one hand, it is reasonable to lose about 100 strands of hair every day. However, it is not a normal thing to see clumps of hair in your shower drain every day.
Excessive hair fall can lead to hair loss. It may be due to different reasons, including:
Stress due to work or personal problems
Lack of nutrients (from the usual food we eat)
Medical conditions (ex. alopecia areata, thyroid problems)
Medical treatments (ex. chemotherapy)
Environmental factors (ex. pollution)
Hormonal imbalance
Pregnancy
Genetics
Age
Regardless of the cause, it can affect one's confidence and self-esteem. On a side note, hair loss is a common hair condition that affects millions of people all over the world. There are some things that you can do to lessen, if not completely prevent, the impact of hair loss.
How to avoid hair loss
Here are some suggestions to prevent hair loss. As mentioned, hair loss can affect your self-esteem and confidence. There is so much to enjoy in the world. Don't let hair loss get in the way of making the most out of life.
Pay attention to your diet.
One study showed that adopting a diet rich in vegetables, herbs, protein, and vitamin A can help reduce hair loss and promote better hair growth. Foods such as basil, salad greens, nuts, fish, chicken, eggs, and sweet potatoes can help counter the impact of hair loss.
Use a mild shampoo.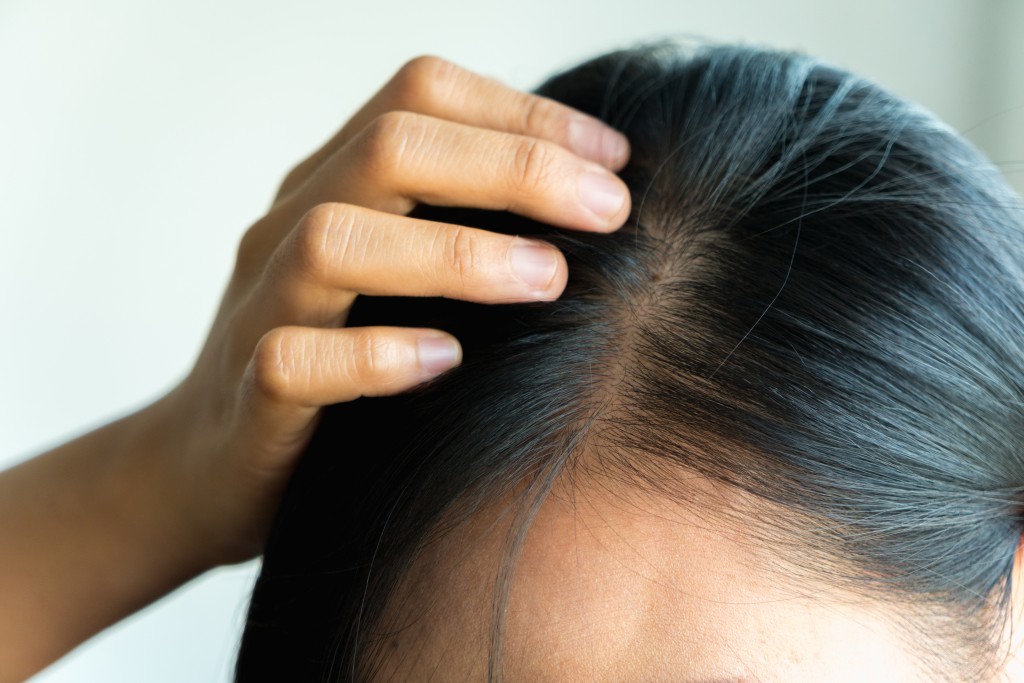 With so many shampoo brands promising healthier-looking and voluminous hair, choosing one that will suit your hair care needs can be challenging. It would be best to choose a shampoo brand that has no harmful chemicals, such as sulfates. Also, regular shampooing helps in lessening the risk of dandruff, scalp infections, and other hair-related conditions.
Do not brush your hair when it's wet.
As much as possible, do not brush or comb your hair when it's wet, as it can increase the risk of hair loss. But if you must, you can use a wide-toothed comb instead. Better yet, you can use your fingers to remove hair tangles instead.
Proper diet and lifestyle, as well as the right hair care products, are significant keys in preventing hair loss. Better yet, you can consult a hair expert for more tips for better hair health.