The nose is one of the key features of everyone's face. In fact, even a little tweak or adjustments can make a lot of difference in how your nose blends with your entire look. That tweak is called rhinoplasty surgery. It's the procedure of reshaping your nose to improve your breathing and enhance your nose's appearance.
You can consult your doctor on how and where to get a rhinoplasty. However, not all  centers offer the same care. There are excellent clinics, good clinics, and even clinics with poor facilities. Thus, you should spend some time looking for the best place to undergo rhinoplasty surgery.
With that, here are seven things to consider when choosing the right clinic for your nose reshaping procedure.
Updated Technology
Modern equipment and newer technologies allow surgeons to bring rhinoplasty surgery on a different level to offer more cleaner, precise results. Clinics such as Winnipeg rhinoplasty clinic and other centers that are equipped with updated technology will give you more beautiful results, dramatically reduced bruising and pain, and rapid recovery.
Good Reputation
One of the essential things you need to consider when choosing a rhinoplasty clinic is the reputation of the facility. An excellent surgery clinic will always have a good reputation and have great reviews from their patients.
Aside from that, you should also focus on information such as the success rate of their procedure, percentage of patients who develop infections after the surgery and other signs of medical malpractice. These data will help you determine whether you're in the right place or not. Stay clear from clinics who have bad reputations because of malpractice.
The Expertise of the Surgeon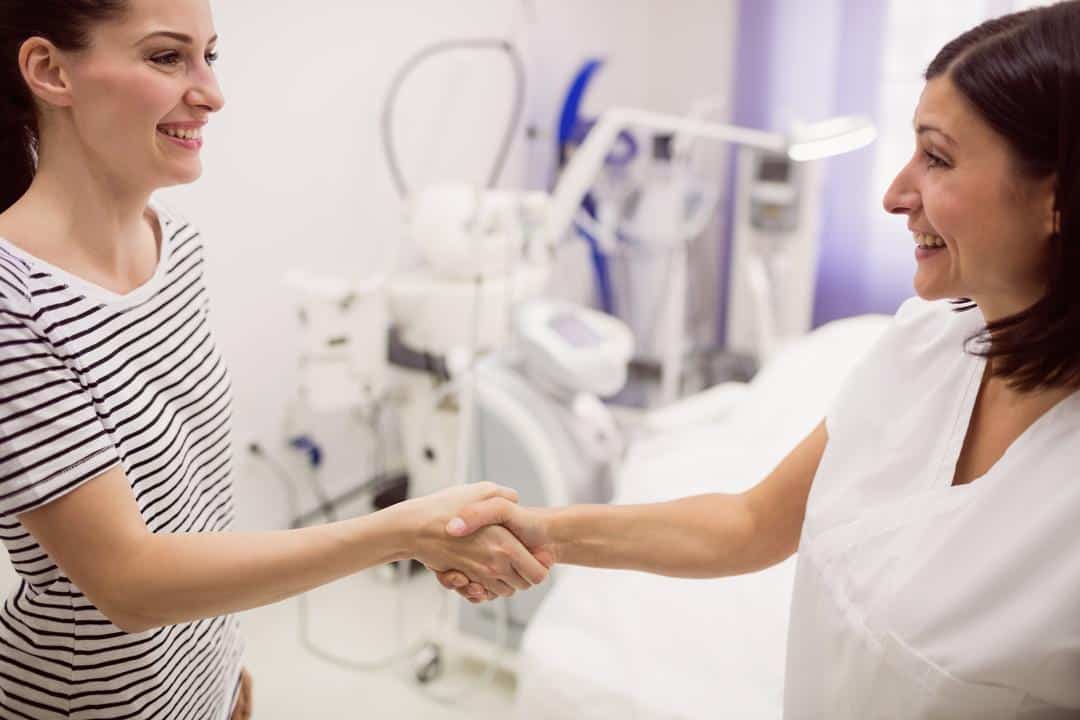 In choosing the best clinic to undergo rhinoplasty surgery, it's essential to check the background of their surgeons. You need to make sure that the surgeon who will handle your case is board certified.  They should have the licence to prove that he/she is an expert on nose reshaping.
Aside from the board certification, you should also look for a surgeon that has a large-scale experience not just in any cosmetic surgeries but specifically in nose procedures. Moreover, your rhinoplasty surgeon should also have a positive track record and have a proven skill for aesthetics.
In-network Insurance
Don't forget the financial impact of where you want to have rhinoplasty surgery and the surgeon who performs the procedure. That said, you need to choose a clinic that will accept your insurance as "in-network" which means they'll reimburse at the highest rate they offer.
However, only functional rhinoplasty or the surgery designed to correct breathing problems and disfigurement resulting in trauma are covered by your health insurance.  Thus, before setting up an appointment, you need to make sure that the clinic, surgeon, and anesthesia provider are all "in-network" for your functional surgery to avoid unexpected costs of the bill.
Routinely Performs Rhinoplasty Surgery
When you're having rhinoplasty surgery, you don't want to be the only patient to have the cosmetic procedure in the clinic. You should look for a center that routinely performs rhinoplasty, preferably multiple times a week.
You'll have a better rhinoplasty experience if the surgeon is comfortable performing the surgery. Also, you will have a fast recovery if the staff are all familiar with taking care of the patient who underwent the same procedure.
Center Accreditation
Before you indulge in going through a rhinoplasty to improve your appearance and breathing, it is best to check if the clinic or center have established accreditation programs. The accreditation programs enhance the process of care that is given through healthcare services.
Additionally, the programs should be view and considered as a support tool to revamp the structure and quality of services. Accreditation also helps identify if an institution exceeds or meets minimum standards of quality. This stamp of approval is an essential consideration when looking for the right place to undergo rhinoplasty surgery.
Continuous Professional Development
In most medical businesses, the aim of professional development such as reading, intensive training, and reflection of practice helps to manage the growth of learning in the field of the whole career. The purpose of those particular practices is to keep the knowledge and skills up-to-date and to continue to work effectively and legally.
Beyond that, as practices and developments keep on rising,  cosmetic clinics and surgeons need to be familiar with the latest developments to provide the patients with customized and informed healthcare.
Keeping updated in terms of tending multiple conditions is one of the vital considerations in choosing the right clinic to undergo medical and cosmetic surgeries such as rhinoplasty procedures.
Takeaway
Rhinoplasty surgery is not just to change the appearance of your nose. It's also for medical reasons such as to correct disfigurement resulting from trauma or to correct breathing related to your nose.
That said, choosing the right place to undergo this type of procedure is essential to achieve the result you wanted. The seven things mentioned above may help you in selecting the best clinic to entrust your rhinoplasty journey.